Even if the abused animal is rescued, it still has to face a long wait.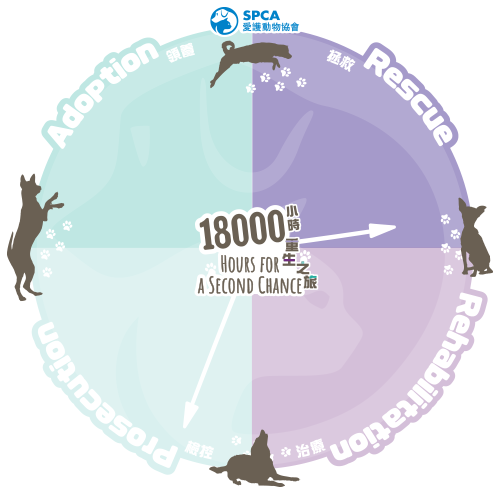 1/ Rescue
SPCA Inspectors are in charge of rescuing abused animals.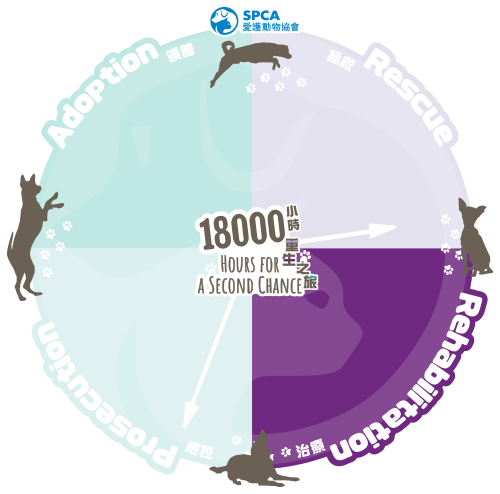 2/ Rehabilitation
Animals are then sent to the SPCA Centre for medical examination, emergency treatment, surgery and hospitalisation etc.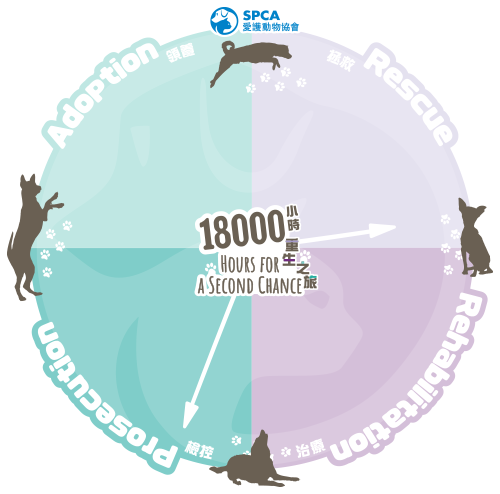 3/ Prosecution
Suspected prosecution cases will undergo a process where the surviving animals are taken as case evidence. They will be under SPCA's care until the prosecution case is closed. During the lengthy recovery journey, essential support such as medical treatment, rehabilitation and behavioural training will be provided by the SPCA.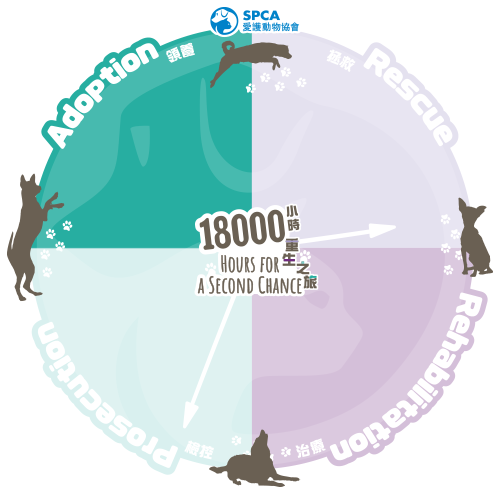 4/ Adoption
The public will be allowed to apply for adoption after we receive permission from law enforcement agencies post-trial.
From rescue to adoption, the more serious cases in recent years can take up to 778 days!