An Unspoken Past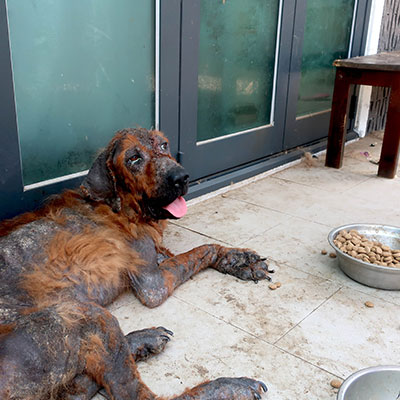 At the time of rescue, Jewel was emaciated, weak and suffered from muscle atrophy as well as serious skin disease in both ears and eyes.
Moreover, suffered from persistent urinary tract infection, which meant she had to undergo a major surgery to remove her kidney stones.
Even after a year's worth of treatment from SPCA, Jewel was still scarred by the past abuse she had endured, and would be reluctant to eat or go out.
New Beginning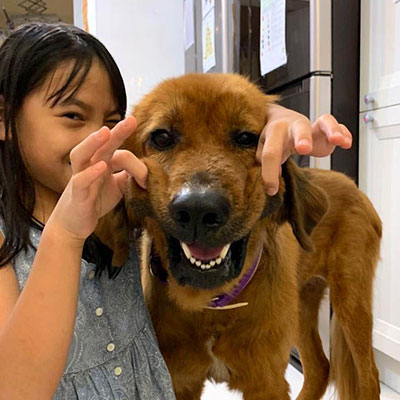 Luckily, Jewel met her adopter Abbie. Abbie has entrusted her young daughter with looking after Jewel's daily needs. With the endless love and support from the adopter and her family, Jewel has now grown stronger, healthier and is now living her best life.
Abbie added, "When my daughter returns home from school, instead of playing video games or watching TV, the first thing she does is feed and walk Jewel."
As parents, we are responsible for teaching our children how to respect and treat pets to avoid accidents.