An Unspoken Past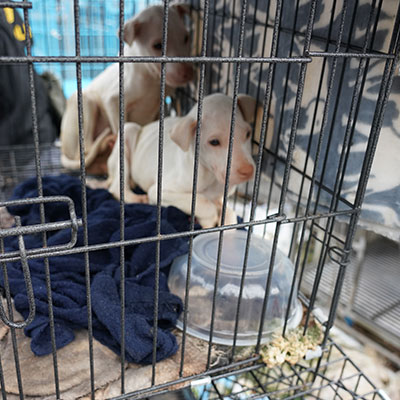 Trapped in a cage with younger brother and lacking in food and water for prolonged period. Thin build, and was extremely nervous for a long time after being rescued.
In addition to daily care and treatment, for more than a year the SPCA team tailor-made a behavioural training programme for him and his younger brother in order to lessen their trauma.
New Beginning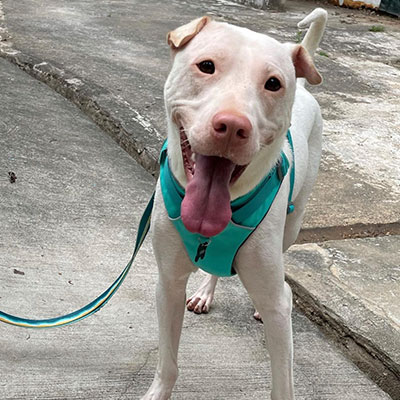 According to his adopter, he is sometimes still sensitive to the outside world; he would run away when frightened and is terrified of hearing metal clash together. Sometimes he would even bark when he saw passers-by with black round glasses! Luckily he found the love of adopter Maggie and nowadays we often see him with a smile on his adorable face! A clip of Tofu doing his happy dance on Instagram has even attracted online media coverage!
Abused dogs are often timid and nervous. If outsiders wish to pet them, try and avoid touching the head.